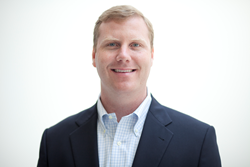 Skokie, Ill (PRWEB) March 25, 2015
Generation Brands, the parent company for Feiss-Monte Carlo, LBL Lighting, Tech Lighting and Sea Gull Lighting, has promoted Matt Vollmer to President and Chief Sales Officer.
Matt has been instrumental in helping to grow all of our brands under the Generation Brands umbrella, according to Generation Brands Chief Executive Officer Josh Weiss. He is an excellent strategic partner and will no doubt help us craft a path through these incredibly exciting times in the lighting industry. Matt is a passionate advocate for our customers and representatives and will ensure that we continue to offer them the best experience possible as Generation Brands continually strives to be the easiest with whom to do business.
Vollmer has been with the company for more than 13 years.
New Tech Lighting Sales Manager

Holly Graves has joined Tech Lighting as the brands new Western Region Sales Manager, based in Los Angeles. Her coverage area includes Alaska, Arizona, California, Hawaii, Idaho, Montana, Oregon, Utah, Washington, Wyoming and Western Canada. Prior to Tech Lighting, Graves was an outside sales representative for Feiss-Monte Carlo while running her own sales agency, GD Studios, where she grew sales of several lighting and home d